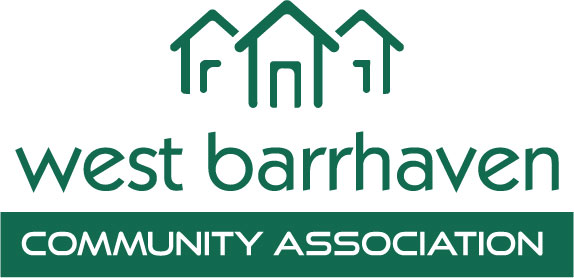 Welcome to the WBCA!
About the WBCA
We are a group of volunteer residents with the common goal of improving life in our community. Community involvement and communication is the key to our success. If you would like to become actively involved in growth planning, community events, or helping out with our community improvement projects, please come to one of our monthly meetings.   Meetings and special events will be posted on our Facebook site.
The West Barrhaven Community Association represents the interests of "Old" Barrhaven as well as newly developed areas in the Western core of Barrhaven up to Highway 416.
Click here to read the WBCA By-laws.
Darrell Bartraw
President
Emily Gray
Events Coordinator
WBCA.EventsCoordinator@gmail.com
Franklin Epape
Director at Large
John Scholman
Past President
Randy O'Reilly
Treasurer
randy.oreilly62@gmail.com
David Hill
Director at Large
Rene Seward
Volunteer Coordinator
WBCA.VolunteerCoordinator@gmail.com